It doesn't get more personal than this. Herewith,
ETimes
brings you a long heart-to-heart chat with Vinod Mehra's wife
Kiran Mehra
. This is the first time that Kiran is revealing almost everything about her life with
Vinod Mehra
and his relationships before they became man and wife. The lady took every question bravely on her chin.
Vinod Mehra, an excellent actor who was an extremely adorable person, passed away suddenly on October 30, 1990. 31 years have rolled by. Kiran has not married and reared up their two kids Rohan and Soniya (both actors) admirably well. What has happened during all these years? What was happening then, when cruel fate struck her life? It's an interview which you must not only read but hear as well, in the video embedded below:

Excerpts from the conversation:
Let me start from 'Gurudev' being left incomplete when Vinod ji passed away suddenly in '90…

Hmmm… 'Gurudev' was 40 per cent complete then. That movie was my husband's dream and he had taken a lot of stress to make it. I shall remain always grateful to the key people who came in to help the film see the light of day. Bharat Shah understood that it had then become my dream as well. Vinod ji's friend Raj Sippy called up to offer that he would like to direct the film. I said, 'Why not?' He had his own vision and relooked at a few things. Subhash Ghai then got into the picture to get the writer Sachin Bhowmick. A lot of meetings used to happen at Subhash ji's office. Boney Kapoor came in to help me with the sale of distribution and music rights; he got onto the business side. In fact, the units of Boney ji's 'Roop Ki Rani Choron Ka Raja' and our 'Gurudev' had shot almost together in Amsterdam and Belgium. Rakesh Roshan then came in to explain the production and direction aspects. Neither of these people charged me a penny.
Did Rishi Kapoor, Anil Kapoor and Sridevi keep in touch with you after the movie was over?

Rishi was a quiet person; he would keep more to himself. Anil, Sunita and Boney were more in touch. But let me tell you Rishi was the first one to arrive when Vinod ji passed away. He used to stay near to our house (at Pali Hill) and he was there in a lungi kurta in a flash; thereafter, he took over the proceedings. It is very sad that I couldn't even attend his funeral. Rishi, Jeetendra, Rakesh Roshan, Sujit Kumar, Pran and Vinod ji were very thick with each other. Inka ek group tha. They met about thrice a week, without fail.
'Gurudev' didn't do well…

Yes, it didn't. The film went over budget and the bigger reason was that it had got delayed. But my husband's dream was fulfilled. Bharat Shah had released the film.
Vinod Mehra and you stayed together for 2 years after marriage (the marriage happened in '88). How would you describe that period?

It was fantastic. Vinod ji was one of the nicest human beings. It has been more than 3 decades but till date, I haven't met anyone so nice. He never raised his voice. He never said any wrong words. Even if I uttered words like 'stupid' and 'dumb' here and there, he was quick to correct me and say not to use such language. You know what!
What?

I saw a lot of my father's reflection in Vinod. My father was a wonderful man and equally soft spoken. But to tell you the truth, my dad didn't want Vinod and I to get married. I told him that I was sure. He said, 'You are only 23, you haven't seen the world.' One day before the marriage, I almost chickened out. I told my fears to Vinod. He said 'don't worry, you are just nervous.' Thankfully, everything went fine.
How did you fall in love with Vinod Mehra?

We met through common friends. After two days, he asked me out for lunch. He followed me to London. We soon fell in love. We spoke only on the phone and exchanged notes. After some time, I was again in India. My dad who was then settled in Kenya decided to come down and take me to Kenya (so that the love story ends and the shaadi does not happen). Vinod spoke to him and he told him that he was taking my sister and me for a few days to North India, but he had actually booked tickets from Delhi to Kenya!
Another meeting happened between Vinod and my father in Delhi. I called Vinod and told him that dad was taking me away. Vinod flew down to Delhi. I don't know the details of that meeting but the very next week, we were married.
Were the stories of Vinod Mehra's previous relationships bothering your father? It was said he had married Rekha…

Stories come and go. But look, we were not from the industry. Moreover, India was not my home. And, the youngest daughter of the family (me) wanted to marry a man who was 20 years older than her! My father's concern was justified.
I believe that when Vinod Mehra had a cardiac arrest, he had breathed his last before the doctors arrived…

The doctors were entering our house and he breathed his last. He passed away in my lap. He was holding me when he took his last breath. The pain was too much. They tried to revive him but couldn't.
It was then said that alcohol was responsible for his heart problem…

Well, Vinod ji did drink. But he was not an alcoholic. Everybody drinks in the industry. He knew how to control his drink, he knew that he should never drink in excess.
It was said that Vinod Mehra had another heart attack- one prior to the fatal one, sometime around the time he was with Meena Broca…

This is something my in-laws didn't tell me about. Neither Vinod told me. So I really wouldn't be able to comment on this.
Did Vinod tell you about the women in his past life- Bindiya Goswami, Rekha, Meena Broca? Did you ask him?

He told me without me asking him. He said that they were a part of his life but he now wanted to be with me. I didn't ask anything further. I respected his privacy. If someone is telling you about himself on his own, why would one dig further?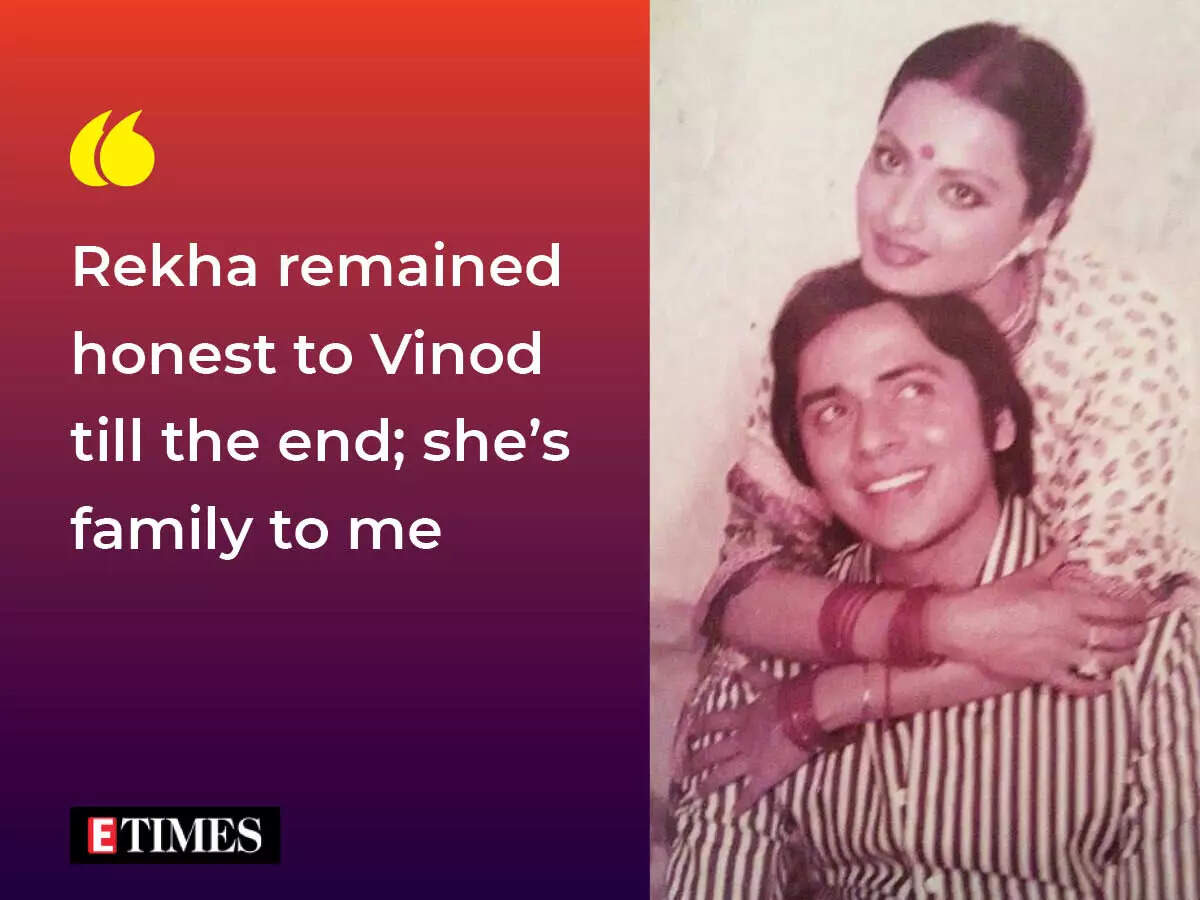 There was so much being written about Rekha and him…

Let me tell you- the person who remained in his life till his end is Rekha. She was like a family member and I still look up to her as a friend. Rekha is a wonderful person, very loving and forgiving. She even attended our marriage. If I meet her today, I will give her the tightest hug. I know her mother and sisters. I am not comparing myself to someone who's so high up there- but actually, Rekha and I are very similar.
You were pregnant with your second baby when Vinod Mehra passed away. Did you get support from your in-laws?

No. They told my parents indirectly that they should take me with them. They said unka beta chala gaya, bas.
But I was adamant to deliver my second baby. It was a complicated pregnancy. The doctor had even said at one point that they might be able to save only either of us. My mother was a very emotional lady, she had started crying.
Would you have stayed in that house if they had extended you support?

Maybe, yes, I would have. But honestly, that's a hypothetical question.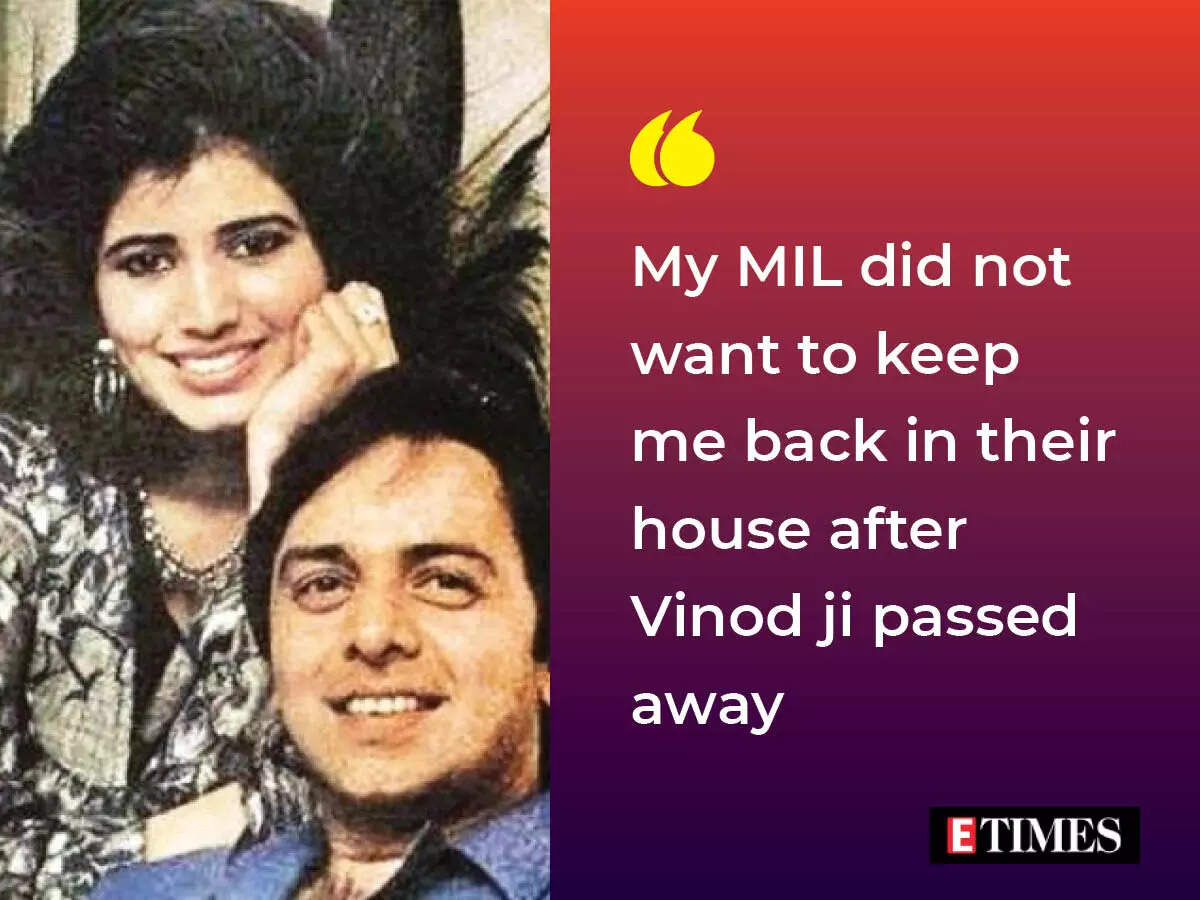 Are you in touch with your in-laws?

Oh yes. My MIL is no more but we never stopped communicating. In fact, I used to visit her quite frequently.
Did 'Gurudev' give Vinod ji a lot of stress?

Stress toh tha. You see, Vinod ji was a very creative man. Producing a film is a different story altogether. He would have made a fab director. In fact, a Bengali gentleman had signed him up for direction but life cut it short.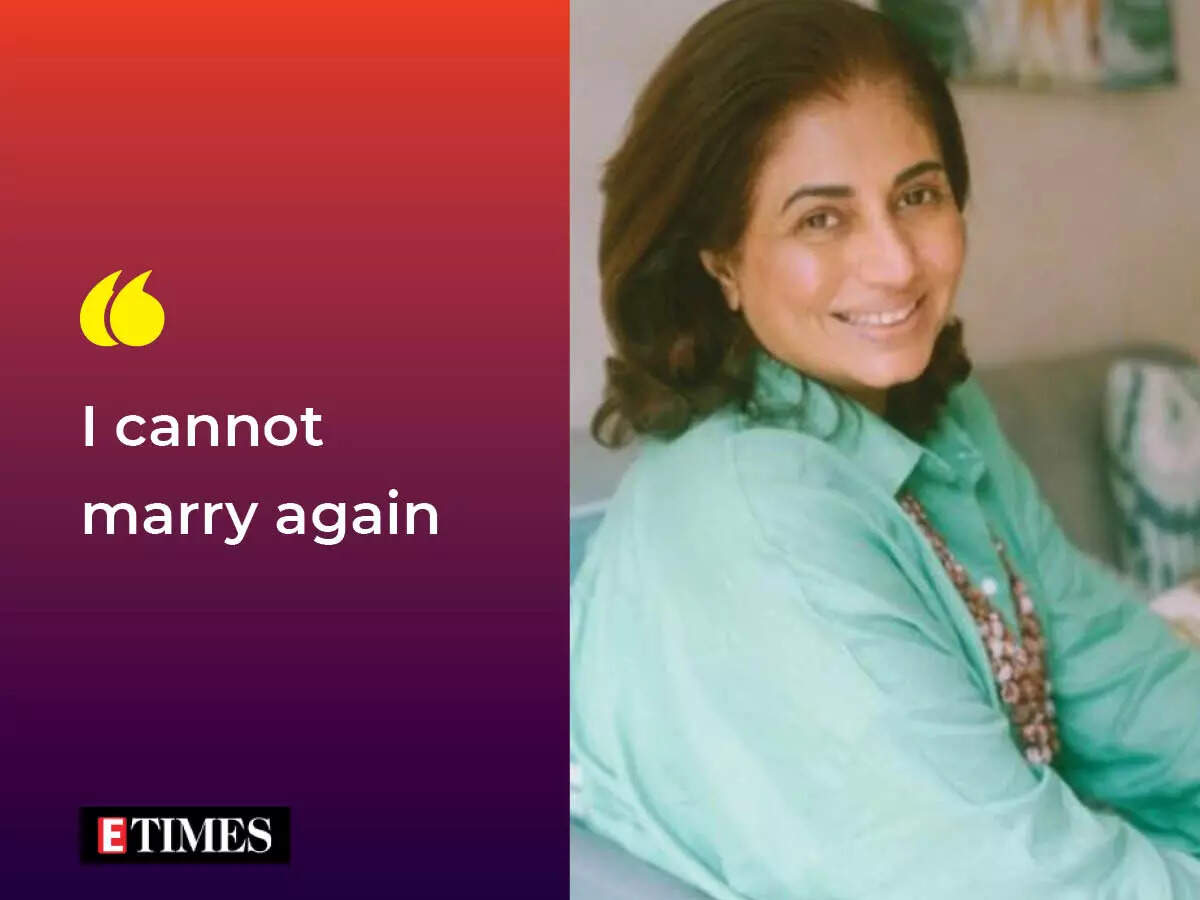 Your kids- Rohan and Soniya- have taken to acting?

There are no favours in this industry. Log bhool jaate hain. Nobody remembers, 'Yeh Vinodji ke bachche hain.' But we are very happy. My son has received rave reviews for his performance recently in Manish Gupta's '420 IPC' (this interview was done before '420 IPC' released). Plus, he is a fantastic writer and photographer. There's a lot of Vinod ji in him. Sometimes I wonder if Vinod ji has come back to me in the form of Rohan. My daughter Soniya is happy in her world, she's content with whatever she has got so far.
How close are you to your kids?

Very much. We tell each other everything.
Did Rohan tell you that he was dating Tara Sutaria, not too long ago?

Well, they did go out. But it's okay. Yes, I am aware of it.
Why did they part ways?

I didn't ask him that. There are certain questions we don't ask. As I said, I respect privacy.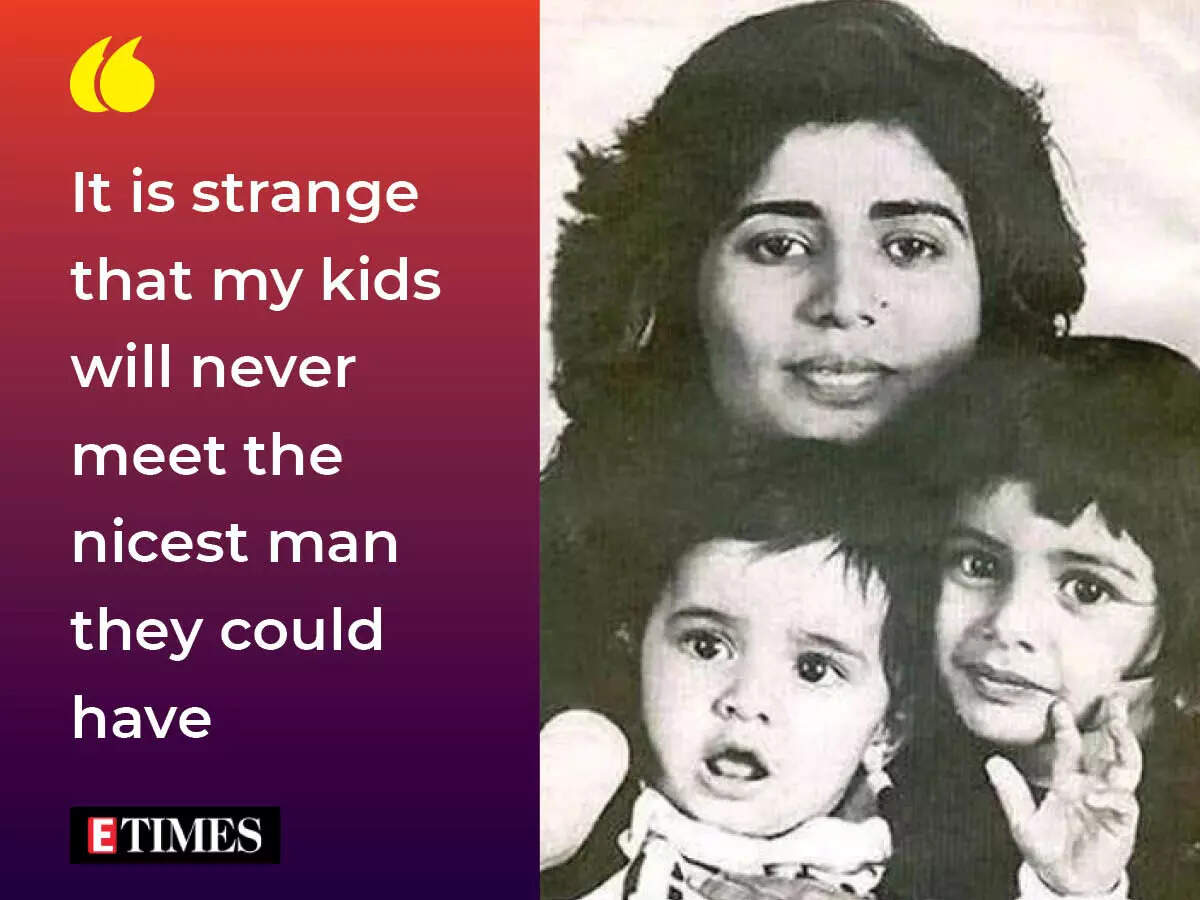 Can you fall in love again? Can you marry again?

No, I cannot. Look at what's happening to relationships today. If Vinod ji was alive, we would have married each other once again and reiterated our vows. All said and done, currently I am doing fine. My decision to marry Vinod ji was never wrong. Sadly our daughter couldn't spend much time with him. Our son did not see him. It is so strange, but trust me, they will never meet a man as good as Vinod ji ever in their lives.