NEW DELHI: According to a report by Association for Democratic Reforms (ADR), BJP was the biggest recipient of political donations, followed by the Congress in year 2018-19.
While the BJP got Rs 698 crore, the Congress came a distant second with a total amount of Rs 122.5 crore, the ADR said in its report.
The Tata Group-backed Progressive Electoral Trust was the largest donor to political parties in 2018-19, the report said.
As per ADR's analysis, "donations from corporates to the national parties increased by 131% from the period 2004-12 and 2018-19."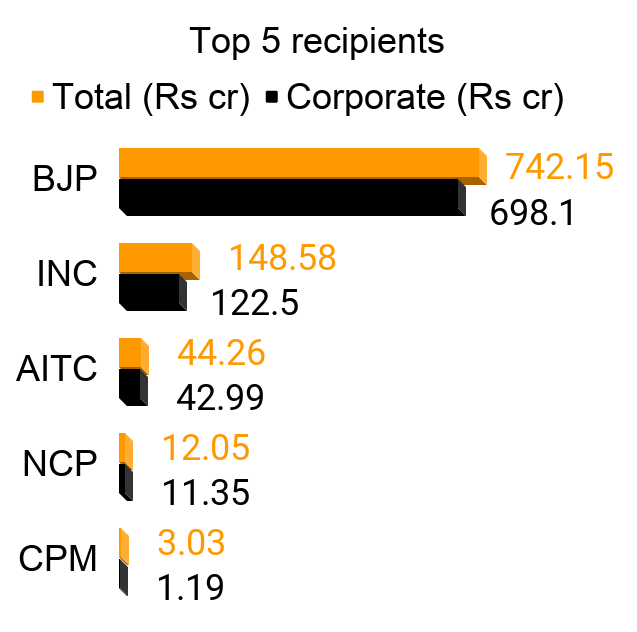 The BJP in fact was the largest recipient of corporate donations for the seven year period from 2012-13 to 2018-19 — guzzling more than 82% of the money. In 2018-19 also, the number of corporate donations to the BJP were more than seven times the combined number of donations to the other four national parties (INC, NCP, AITC and CPM).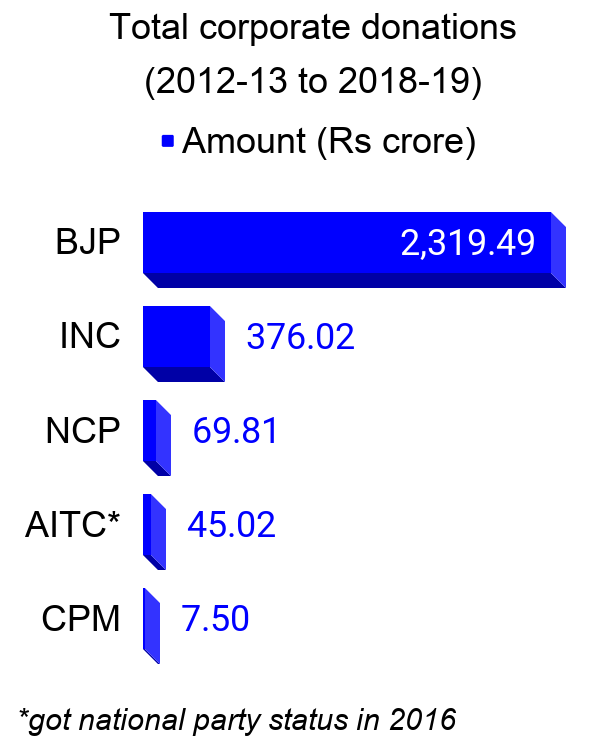 Political parties are mandated to submit details of the institutions who have made donations above Rs 20,000 in a financial year (between April 1 and March 31) to the ECI every year that include details of name, address, PAN, mode of payment and amount contributed by each donor.
In its recommendations, the ADR said all donors who have donated a minimum of Rs 20,000 as a single or multiple donations should provide their PAN details.
"A total of Rs 13.364 crore was collected by the national parties from 274 corporate donors without obtaining their PAN and address details. Such incomplete contributions reports must be returned to the parties by the ECI, to deter them from providing incomplete information," it said.
(With inputs from agencies)
Making Money Online

Source link
I am Blogger, Share my views and stories to help people around me. Reach out to me in case you have something I can help with.